The Fresno Fire Chief's Foundation exists to educate our citizens on the importance of safety, and more specifically, fire safety. To support our mission, we have developed/supported the following programs: Helmets Are Cool, Central California Burn Aware, Fire Explorers, Firefighters Creating Memories, and Champ Camp.
Making a difference is easy.
Help spread the word on social media or donate today!

Helmets Are Cool
The Helmets are Cool program was launched during the 2005-06 school year in all elementary schools throughout Fresno, West Fresno, Central, and Clovis Unified School Districts. Fire crews give safety helmets to children seen skating or bicycling without helmets. Trading cards with safety messages accompany the helmets. Since the program's inception approximately 10,000 helmets have been given to children in the Fresno area.
Fresno Fire Department Explorer Program
The Fresno Fire Explorer Program is for young men and women who are 14 – 20 years old. This program provides experiences that help young people prepare to become responsible and caring adults while exposing them to the insight of the firefighting world. Fire Explorers learn how to be team players, build relationships and develop a strong work ethic. For more information on becoming a Fire Explorer please email Fire Explorer Coordinator, Hector Vasquez at hector.vasquez@fresno.gov.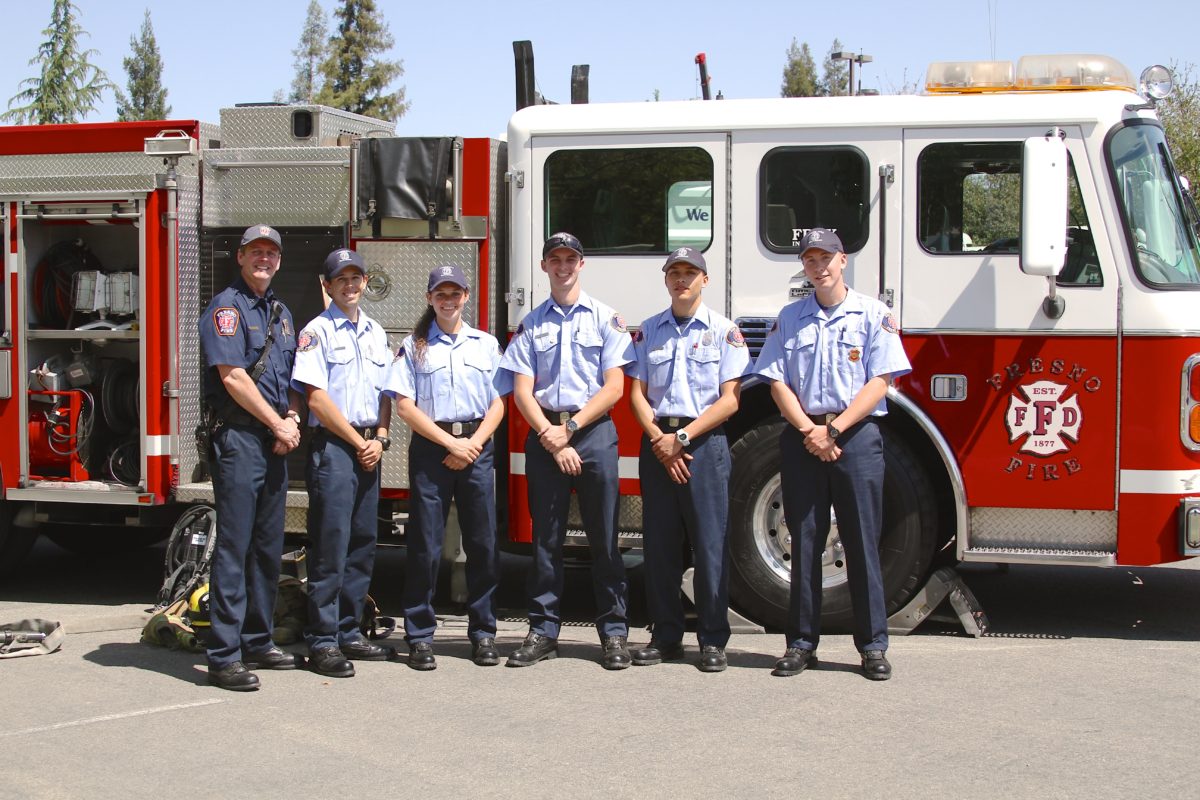 Central California Burn Aware
Since 1985, Central California Burn Aware (Burn Aware) has provided a community risk reduction and educational program on behalf of the Fresno Fire Department (FFD). Burn Aware is a local non-profit organization which provides basic fire and life safety education in an assembly format to first through third grade students in the community. Burn Aware has partnered with five local school districts to conduct annual presentations at the 109 public and private schools.