I am honored to be the Fire Chief of the City of Fresno Fire Department. Established in 1877, the FFD is rich in tradition and emerging with new opportunities supported by the FFCF. The FFCF was created in 2004 by a group of caring community leaders and members of the Fresno Fire Department (FFD) to address the unmet needs of fire prevention and safety education through community outreach.
The FFD budget provides the resources to meet most of the Department's operational needs; however, it falls short when it comes to charitable assistance for public education, prevention and promotion of community involvement with the FFD. With community partnerships, the FFCF can pick up where City resources leave off by providing much needed support to community programs such as Helmets are Cool, Champ Camp, Central California Burn Aware Education, Fire Explorers, and our latest program addition – Fitness for Firefighters.
Whether you can give a little or a lot, every donation helps to make our community safer and a better place to be. Everyone can be a hero and make a difference with a donation to the FFCF!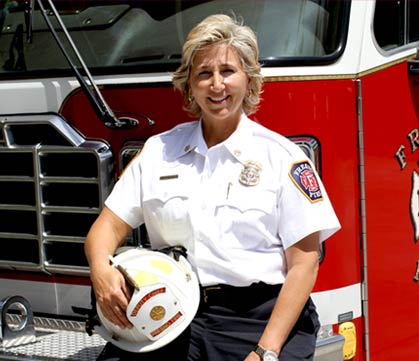 Kerri L. Donis
Fire Chief
Our Mission:
Supporting the local heroes in our community and committed to investing in safety education and fire prevention programs.
Make A Donation